Steel Mini-Storage Buildings Floor Plans
On this page you will find some examples/guidelines for building a Mini-Storage Building or complete project.
Use these plans as a guide. When you are ready, you can contact us for a free, no obligation, no strings quote.
Request a Quote
Call Us at 1-800-400-5121
Our Color Selections
---
All Materials required to complete the building(s) are delivered to the job-site with no additional purchase of materials. No welding required. Easy to erect with basic construction knowledge. However, you may need a forklift to unload materials, but not for erection. If you would like, American Steel Buildings have highly recommended construction crews available to handle the labor at a good price.
A-3 Is a 20'X100' X 8'6" Unit
4-5X10s, 16-10X10s & 2-5X20s
B-1 Is a 30' X 100' X 8' 6" Unit
8-10 X 20s, 6-5 X 10s, 5-10 X 10s & 4-10 X 15s
B-2 Is a 30'X100' X 8'6" Unit
6-5X10s, 4-10X20s, 4-10X10s, 8-10X15s & 1-10X30
C-1 Is a 40'X100' X 8'6" Unit
8-10X10s & 16-10X20s
D-1 Is a 30'X200' X 8'6" Unit
15-10X30s, 16-5X10s, 2-10X30s, 6-10X15s & 7-10X10s
E-1 Is a Climate Controlled 45'X200' X 9'6" Unit
22-10X20s, 31X10X10s & 10-5X10s
E-2 is a Climate Controlled 30' X 100' X 9' 6" Unit
10-10 X 20s, 5-5 X 10s & 7-10 X 10s
---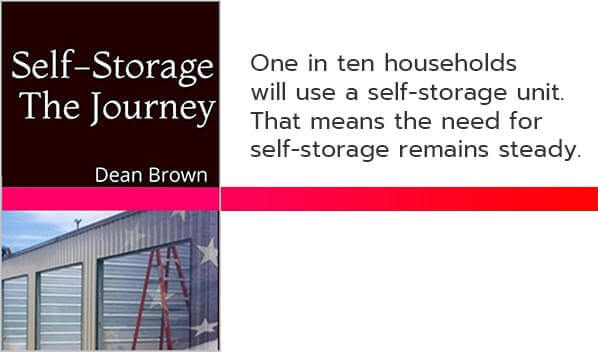 Explore The Possibilities

of Self Storage Buildings as a Business
The self-storage industry is still one of the fastest-growing and stable sectors of the United States commercial real estate industry over the last 50 years. According to the highly acclaimed Self-Storage Association, 1 in 10 households will use a self-storage building from time to time which tells us the need for self storage remains steady. American Steel Buildings has written a best-selling book on the Self Storage industry. Get your book on Amazon. This book, "Self-Storage, The Journey" will take you from your project's conception to completion.